It pays to choose the right partner
For over 35 years, IMS has been a trusted partner in providing Filipino workers the best programs and protection packages loaded with essential benefits.

Through years of experience and dedicated service, we have realized the importance of being conveniently covered when circumstances that pose immediate health risk arise, hence Ultimate Shield Package was created, an easily-accessible product that offers affordability, convenience,
with no undertaking requirement.

Today, we expand our membership network to offer not only prepaid health emergency protection coverages, but also a new platform that provides great rewards and earning opportunities thru the fusion of USP and ANEC membership program.


Your needs matter to us
Because every individual demands different kinds of emergency protection, you may choose from any of our prepaid health cards that offer distinctive benefits to answer your specific type of need. Receive instant access on benefits that cover illness, or accident, or injuries that require immediate medical assistance.
Easy on the pocket
Because we believe that emergency protection coverage is a basic right of every Filipino, and not a privilege of a few, we see to it that our prepaid health cards are very affordable and easy on the pocket because you no longer have to worry about monthly payments with its one-time payment feature.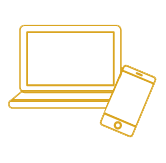 Convenient and accessible
We make our plans and services available in just one click even in the comforts of your home. We ensure that our platform provides easy access and freedom to choose the best prepaid emergency plan for you without the nitty-gritty paper works and no preliminary check-up. For more convenience, virtual cards are now accepted in any of our accredited hospitals and clinics.